AteloCell®
此系列從高純度的膠原蛋白純化製成,可解決細胞 3D 培養的困難,從日常維護細胞的基礎研究,到再生醫學的各個階段都非常有用。幹細胞在 AteloCell 中培養,除生長良好外,不會形成腫瘤。
部分產品可與幹細胞一起在體內培養。
使用修飾過的膠原蛋白作為材料,物理性質和 collagen 幾乎相同,此外抗原性低,幾乎沒有免疫反應。
多種形態和密度可選擇,還有片狀和液態,適合各種研究。
實驗測試,將幹細胞培養在此 3D 結構,再放到老鼠的腎臟損傷處,可正常分化長。
腎臟細胞修補損傷,若是直接將幹細胞植入腎臟損傷處,易形成腫瘤。適合各式研究所需。

Atelocollagen 由蛋白酶分解 collagen (膠原蛋白) 而來,是一種醣蛋白。物理性質和 collagen 幾乎相同,此外抗原性低,幾乎沒有免疫反應。因為大部分的 collagen 分子都是由 G-X-Y 的氨基酸序列組成,物種間差異很小,而抗原被辨識的位置是在兩端的端肽,其中不包括 G-X-Y 序列。當端肽被去除之後,atelocolagen 的抗原性比 collagen 更低。
海棉狀 Sponge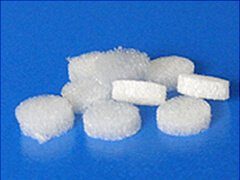 Atelocollagen, Honeycomb sponge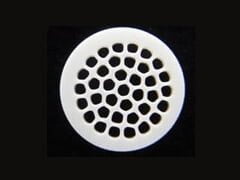 Atelocollagen coated β-TCP scaffold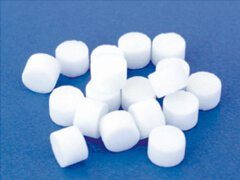 Atelocollagen sponge, MIGHTY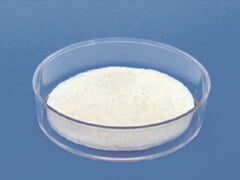 Collagen sponge for 35mm culture dish
膜狀 Membrane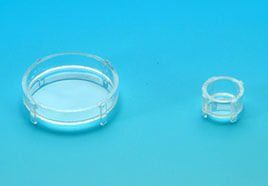 Atelocollagen, Permeable membrane for 50mm culture dish, 6-well/24-well culture plate
微球體 Microspheres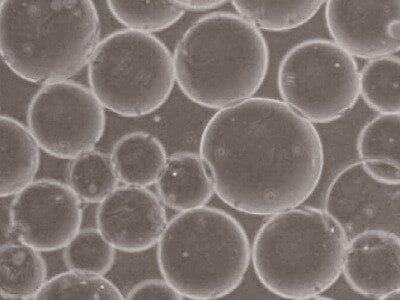 試劑 Solutions
一般細胞培養,若不需 3D 培養,亦可使用 Atelocollagen 作為塗佈液,有助於細胞生長。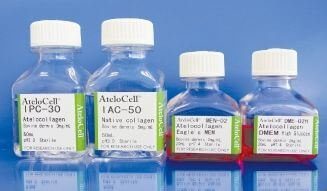 Atelocollagen, Native collagen Acidic Solutions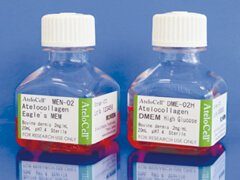 Atelocollagen Neutral Solutions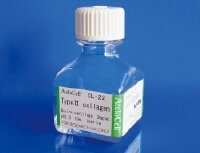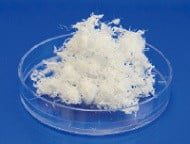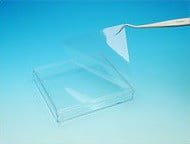 Atelocollagen sponge,membrane,powder 由牛的真皮層萃取的膠原蛋白純化而成
AteloCell®
| 產品貨號 | 產品名稱 | 產品數量 |
| --- | --- | --- |
| KKN-CSH-10 | Atelocollagen Honeycomb sponge (sterile) | 100 mg/btl |
| KKN-CSH-96 | Atelocollagen Honeycomb Disc 96 (sterile) | 25 pcs/btl |
| KKN-ACB-05S | Atelocollagen coated β-TCP scaffold (sterile) Disc size : Φ3×1 mm | 10 pcs/btl |
| KKN-CSM-25 | Atelocollagen sponge, MGHTY 25 pcs (sterile) | 25 mg/btl |
| KKN-CSM-50 | Atelocollagen sponge, MGHTY 50 pcs (sterile) | 50 pcs/btl |
| KKN-CS-35 | collagen sponge for 35mm culture dish (sterile)​ | 5 pc/bag​ |
| KKN-MEN-01 | Atelocollagen permeable membrane for 50 mm culture dish (sterile) | 5 pcs/box |
| KKN-CM-6 | Atelocollagen membrane for 6-well culture plate (sterile) | 24 pcs/box |
| KKN-CM-24 | Atelocollagen membrane for 24-well culture plate (sterile) | 24 pcs/box |
| KKN-MIC-00 | Collagen microspheres (sterile) Size: 100-400 μm, About 3,000,000 particles, Total surface area: about 3,800 cm2/15 ml | 15 mL/btl |
試劑 Solutions
| 產品貨號 | 產品名稱 | 產品數量 |
| --- | --- | --- |
| KKN-IPC-30 | Atelocollagen, Bovine dermis, 3mg/mL (sterile) | 50 mL/btl |
| KKN-IPC-50 | Atelocollagen, Bovine dermis, 5mg/mL (sterile) | 50 mL/btl |
| KKN-IAC-30 | Native collagen, Bovine dermis, 3mg/mL (sterile) | 50 mL/btl |
| KKN-IAC-50 | Native collagen, Bovine dermis, 5mg/mL (sterile) | 50 mL/btl |
| KKN-MEN-02 | Atelocollagen, Eagle's MEM (sterile) | 20 mL/btl |
| KKN-DME-02 | Atelocollagen, DMEM Low Glucose (sterile) | 20 mL/btl |
| KKN-DME-02H | Atelocollagen, DMEM High Glucose (sterile) | 20 mL/btl |
| KKN-RPM-02 | Atelocollagen RPMI 1640 (sterile) | 20 mL/btl |
| KKN-CL-22 | Type II collagen (sterile) from bovine cartilage | 10 mL/btl |
Atelocollagen
| 產品貨號 | 產品名稱 | 產品數量 |
| --- | --- | --- |
| KKN-CLS-01 | Atelocollagen sponge | 1 pc/bag |
| KKN-CLF-01 | Atelocollagen membrane | 1 sheet/bag |
| KKN-CLP-01 | Atelocollagen powder | 500 mg/btl |
AteloCell®
Atelocollagen Honeycomb sponge
Zaminy A, et al. Mesenchymal stem cells as an alternative for Schwann cells in rat spinal ord injury. (2013) Iran Biomed J. 17(3):113-122.
Buser Z, et al. Inflammatory response of intervertebral disc cells is reduced by fibrin sealant scaffold in vitro. (2012) J Tissue Eng Regen Med. [Epub ahead of print]
Guo Z, et al. Three-Dimensional Geometry of Honeycomb Collagen Promotes Higher Beating Rate of Myocardial Cells in Culture. (2012) Artif Organs. 36(9):816-819.
Ishii I, et al. Correlation between antizyme 1 and differentiation of vascular smooth muscle cells cultured in honeycomb-like type-I collagen matrix. (2012) Amino Acids. 42(2-3):565-575.
Suzuki T, et al. Growth inhibition and differentiation of cultured smooth muscle cells depend on cellular crossbridges across the tubular lumen of type I collagen matrix honeycombs. (2009) Microvasc Res. 77(2):143-149.
Fukushima K, et al. The axonal regeneration across a honeycomb collagen sponge applied to the transected spinal cord. (2008) J Med Dent Sci. 55(1):71-79.
Imamura T, et al. Three-dimensional culture systems for differentiation of mice embryonic stem cells into hepatocyte-like cells. (2008) J Organ Dysfunct. 4(1):57-64.
Kakudo N, et al. Bone tissue engineering using human adipose-derived stem cells and honeycomb collagen scaffold. (2008) J Biomed Mater Res A. 84(1):191-197.
Saeki K, et al. Highly efficient and feeder-free production of subculturable vascular endothelial cells from primate embryonic stem cells. (2008) J Cell Physiol. 217(1):261-280.
Takeuchi R, et al. Low-intensity pulsed ultrasound activates the phosphatidylinositol 3 kinase/Akt pathway and stimulates the growth of chondrocytes in three-dimensional cultures: a basic science study. (2008) Arthritis Res Ther. 10(4):R77.
Hidetsugu T, et al. Mechanism of bone induction by KUSA/A1 cells using atelocollagen honeycomb scaffold. (2007) J Biomed Sci. 14(2):255-263.
George J, et al. Differentiation of mesenchymal stem cells into osteoblasts on honeycomb collagen scaffolds. (2006) Biotechnol Bioeng. 95(3):404-411.
Imamura T, et al. Embryonic stem cell-derived embryoid bodies in three-dimensional culture system form hepatocyte-like cells in vitro and in vivo. (2004) Tissue Eng. 10(11-12):1716-1724.
Itoh H, et al. A honeycomb collagen carrier for cell culture as a tissue engineering scaffold. (2001) Artif Organs. 25(3):213-217.
Moriyama T, et al. Development of composite cultured oral mucosa utilizing collagen sponge matrix and contracted collagen gel: a preliminary study for clinical applications. (2001) Tissue Eng. 7(4):415-427.
Atelocollagen sponge, MGHTY
Shiozaki Y, et al. Enhanced in vivoosteogenesis by nanocarrier-fused bone morphogenetic protein-4. (2013) Int J Nanomedicine. 8:1349-1360.
Akamine Y, et al. Prolonged matrix metalloproteinase-3 high expression after cycliccompressive load on human synovial cells in three-dimensional cultured tissue. (2012) Int J Oral Maxillofac Surg. 41(7):874-881.
Muroi Y, et al. Effects of compressive loading on human synovium-derived cells. (2007) J Dent Res. 86(8):786-791.
Atelocollagen membrane for 6-well culture plate (sterile)
Atelocollagen membrane for 24-well culture plate (sterile)
Lu H, et al. Comparison of decellularization techniques for preparation of extracellular matrix scaffolds derived from three-dimensional cell culture. (2012) J Biomed Mater Res A. 100(9):2507-2516.
Kobayashi Y, et al. Synthesis of functional artificial lymphoid tissues. (2011) Discov Med. 12(65):351-362.
Kitajima T, et al. A fusion protein of hepatocyte growth factor for immobilization to collagen. (2007) Biomaterials. 28(11):1989-1997.
Okamoto N, et al. Artificial lymph nodes induce potent secondary immune responses in naive and immunodeficient mice. (2007) J Clin Invest. 117(4):997-1007.
Ueno A, et al. Constitutive expression of thrombospondin 1 in MC3T3-E1 osteoblastic cells inhibits mineralization. (2006) J Cell Physiol. 209(2):322-332.
Suematsu S, et al. Generation of a synthetic lymphoid tissue-like organoid in mice. (2004) Nat Biotechnol. 22(12):1539-1545.
Yasui T, et al. Determination of collagen fiber orientation in human tissue by use of polarization measurement of molecular second-harmonic-generation light. (2004) Appl Opt. 43(14):2861-2867.
Yamanouchi K, et al. Bone formation by transplanted human osteoblasts cultured within collagen sponge with dexamethasone in vitro. (2001) J Bone Miner Res. 16(5):857-867.
Fujimoto E, et al. Beneficial effect of basic fibroblast growth factor on the repair of full-thickness defects in rabbit articular cartilage. (1999) Arch Orthop Trauma Surg. 119(3-4):139-145.
Matsumoto A, et al. Induction of enamel matrix protein expression in an ameloblast cell line co-cultured with a mesenchymal cell line in vitro. (2011) In Vitro Cell Dev Biol Anim. 47(1):39-44.
Nakamura M. et al. Promotion of angiogenesis by an artificial extracellular matrix protein containing the laminin-1-derived IKVAV sequence. (2009) Bioconjug Chem. 20(9):1759-1764.
Orisaka M. et al. Effects of ovarian theca cells on granulosa cell differentiation during gonadotropin-independent follicular growth in cattle. (2006) Mol Reprod Dev. 73(6):737-744.
Suzuki T. et al. Puromycin aminonucleoside induces apoptosis and increases HNE in cultured glomerular epithelial cells. (2001) Free Radic Biol Med. 31(5):615-623.
Ishikawa H. et al. Psoriatic fibroblasts enhance cornified envelope formation in normal keratinocytes in vitro. (1997) Arch Dermatol Res, 289(9):551-553.
Miyauchi Y. et al. Feasibility of in vitro culturing of lesional psoriatic keratinocytes in medium containing high calcium concentrations. (1995) Arch Dermatol Res. 287(8):731-734.
Hatou S, et al. Functional Corneal Endothelium Derived from Corneal Stroma Stem Cells of Neural Crest Origin by Retinoic Acid and Wnt/-Catenin Signaling. (2013) Stem Cells Dev. 22(5):828-839.
Kimoto M, et al. Role of hepatocyte growth factor in promoting the growth of human corneal endothelial cells stimulated by L-ascorbic Acid 2-phosphate. (2012) Invest Ophthalmol Vis Sci. 53(12):7583-7589.
Kaji H. et al. Electrically induced contraction of C2C12 myotubes cultured on a porous membrane-based substrate with muscle tissue-like stiffness. (2010) Biomaterials. 31(27):6981-6986.
Hida N. et al. Novel cardiac precursor-like cells from human menstrual blood-derived mesenchymal cells. (2008) Stem Cells. 26(7):1695-1704.
Kinebuchi Y. et al. Direct induction of layered tissues from mouse embryonic stem cells: potential for differentiation into urinary tract tissue. (2008) Cell Tissue Res. 331(3):605-615.
Oyasu M. et al. Immunogold electron microscopic demonstration of distinct submembranous localization of the activated gammaPKC depending on the stimulation. (2008) J Histochem Cytochem. 56(3):253-265.
Miyashita H. et al. Characterization of hair follicles induced in implanted, cultured rat keratinocyte sheets. (2004) Exp Dermatol. 13(8):491-498.
Youdim KA. et al. Interaction between flavonoids and the blood-brainbarrier in vitro studies. (2003) J Neurochem. 85(1):180-192.
Agu RU. et al. In-vitro nasal drug delivery studies: comparison of derivatised, fibrillar and polymerised collagen matrix-based human nasal primary culture 2 systems for nasal drug delivery studies. (2001) J Pharm Pharmacol. 53(11):1447-1456.
Selvaratnam L. et al. Permeability barrier properties of oral keratinocyte cultures: a model of intact human oral mucosa. (2001) Oral Dis. 7(4):252-258.
Kahn CR. et al. Human corneal epithelial primary cultures and cell lines with extended life span: in vitro model for ocular studies. (1993) Invest Ophthalmol Vis Sci. 34(12):3429-3441.
Collagen microspheres (15mL)
Seto I, et al. Mandibular reconstruction using a combination graft of rhBMP-2 with bone marrow cells expanded in vitro. (2006) Plast Reconstr Surg. 117(3):902-908.
Kanematsu A, et al. Type I collagen can function as a reservoir of basic fibroblast growth factor. (2004) J Control Release. 99(2):281-292.
Konya E, et al. The role of osteopontin on calcium oxalate crystal formation. (2003) Eur Urol. 43(5):564-571.
Overstreet M, et al. Collagen microcarrier spinner culture promotes osteoblast proliferation and synthesis of matrix proteins. (2003) In Vitro Cell Dev Biol Anim. 39(5-6):228-234.
Frondoza C, et al. Human chondrocytes proliferate and produce matrix components in microcarrier suspension culture. (1996) Biomaterials. 17(9):879-888.
Specification Sheets
AteloCell®
試劑 Solutions
產品貨號
產品名稱
 
KKN-IPC-30
Atelocollagen, Bovine dermis, 3mg/mL (sterile)
KKN-IPC-50
Atelocollagen, Bovine dermis, 5mg/mL (sterile)
KKN-IAC-30
Native collagen, Bovine dermis, 3mg/mL (sterile)
KKN-IAC-50
Native collagen, Bovine dermis, 5mg/mL (sterile)
KKN-MEN-02
Atelocollagen, Eagles MEM (sterile)
KKN-DME-02
Atelocollagen, DMEM Low Glucose (sterile)
KKN-DME-02H
Atelocollagen, DMEM High Glucose (sterile)
KKN-RPM-02
Atelocollagen RPMI 1640 (sterile)
KKN-CL-22
Type II collagen (sterile) from bovine cartilage
Atelocollagen
產品貨號
產品名稱
 
KKN-CLS-01
Atelocollagen sponge
KKN-CLF-01
Atelocollagen membrane
KKN-CLP-01
Atelocollagen powder